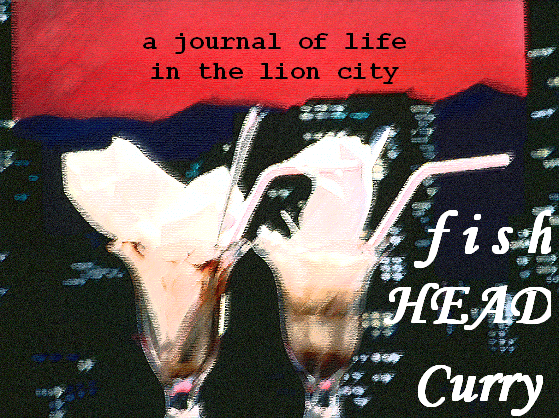 Responsible Gambling: Is there such a thing?
by Cynthia Cheong
It all started in 1968. In that year Singapore Pools was incorporated as a legal lottery operator by the Singapore Government, who wanted to control the illegal gambling activities spreading uncontrollably in the 1960s. Singapore Pool's main objectives were to provide a legal avenue for betting in Singapore to counter the illegal syndicates and also to serve the needs of the community. Currently, Singapore Pools offer four products: Toto, 4-D, Singapore Sweep and a football betting game called SCORE. Of these, 4-D is the most popular.
As the only legal lottery operator in Singapore, Singapore Pools always encourages responsible gambling.
RESPONSIBLE GAMBLING? ISN'T THAT AN OXYMORON?
Not really. Responsible gambling simply means gambling an amount that is within your means. This should not be going against your finances and lifestyle. You should be responsible to yourself, your family and your friends to keep sensible limits if you have to bet.
WHAT IS IT WITH SINGAPOREANS AND 4-D?
Many people have the same thought which is "I am going to hit the first prize once I bet on these lucky numbers." It's hard to say if this is right or wrong. It all depends on the individual. Some people might not think this way, for instance housewife Madam Wong, who doesn't gamble at all, says "I don't waste money on this kind of unrealistic believing. How can I be so lucky to be the first prize winner?
By contrast, marketing executive Sally Tan appears almost addicted to 4-D. "Wow! I am so happy! I have won twenty thousands dollars on the first prize." Sally recalled.
"Then I started to place heavier bets like over two to three hundred dollars per week. I want to win even more. Ha ha ha," she says, happily laughing away.
As for her family, they do not object to her liking for 4-D, neither do they encourage her. To them, they think it is a kind of leisure activity because they play it too. But to Sally, this is not only a harmless hobby, but also a form of hope.
A player who only wants to be named as Madam Tan complains, "I was so close to winning the prize last week. I buy 4436 but first prize open 0436. What a waste! I buy 4-D on every Wednesday, Saturday, and Sunday."
Many people have the same thoughts getting rich from 4-D. According to the rules and regulations of Singapore Pools there are actually only a few lucky persons each month who win the prize as the amount is usually not very large. It would be very unrealistic to get rich by buying 4-D. People are encouraged not to bet if they have little or no money as this could be kept for other more meaningful purposes.
Reinforcing the notion of responsibility, Singapore Pools had warned the retailers to serve only those above 18 years of age. Retailers not complying with this will be penalized and their licenses will be terminated. But nowadays, there are many young players out there who place bets on their "lucky numbers."
The organization also ensured that the outlets were not located next to schools, libraries or fast food restaurants where children like to visit.
Still there are violations.
One afternoon after having lunch with my group of girlfriends, we went to the nearby Singapore Pools outlets to buy our "lucky numbers" and observe one parent asking his son to sit at the seats inside.
The Singapore Pools retailer shouts, "You can't let your son sit here. Please ask him to leave now!"
The boy's parent shouts back. "I am not asking him to queue with me. And there are only the two of us. If he doesn't sit here, who is going to keep an eye on him?"
The Singapore Pools retailer remains silent as if trying to make sense of what the parent says.
There are also some questionable and even illegal practices by 4-D retailers, such as bets taken outside of official channels.
Some retailers will hang around hawker centers waiting for their customers to approach them. They are very wary of CID detectives in civilian clothing. These law enforcement officers might pretend to be one of their customer's friends, and try to approach them, after which the CID officers then arrest retailers once the transaction is done.
One such retailer, who declined to be named, revealed that she has to be extra careful when doing a transaction, because CID are everywhere hunting for people like her. She will usually put on a waist pouch with pens and papers or a notebook with her. This is to keep a record of her handful of customers of their put on credit. They will pay her at the end of every month. Or some of them will settle their bill on the spot. She will take bets until 4.30 pm on every betting date. She even accepts those who fax over their betting - one of the latest technologies used by illegal gambling operators.
She is reluctant to answer my questions.
I ask her if she worries about getting arrested by police and how she completes transactions from the illegal bets with her boss.
She replies cautiously, "I am very scared of getting arrested by police. I am already so old is also very shameful. My boss will give me some commission on every bet I received. If some of my customers win, I'll get some percentage out of the total winnings. Like ten to twenty percent."
I ask her what her family and relatives think of her 'occupation'. "I don't give a damn about what others think of me. Although this is not a decent job, at least I don't go around robbing or stealing," she says defiantly. "So long as my family understands my position, it is fine. So many people are unemployed they are all young people. Like me I am so old and cannot find a job. So I take up this job."
Despite all this, it seems like 4-D and other such games are part of Singaporean life. And Singapore Pools is quick to point out that the organization itself is responsible and ethical when it comes to things like unclaimed winnings, which can reach staggering amounts.
UNCLAIMED PRIZES TOTALING $58 MILLION
Over the past three years, $19 million-worth of prize money has gone unclaimed from Singapore Pools. In total $57 million was unclaimed from 1998 to 2000.
Singapore Pools will not allow winners to claim their prizes who have lost their tickets even if they can provide details of the date, time and outlet where the bets were placed.
A prize is payable only upon the presentation of a valid winning ticket. If any customers are not able to provide a winning ticket upon claiming of prize, Singapore Pools will reject their claims. Singapore Pools always urges customers to take good care of their tickets.
A Singapore Pools spokesman says that all unclaimed prizes are donated to charity, sports and community groups.
Singapore Pools has donated $623 million to various causes since the first day of their operations. Annually the organization has donated almost $100 million over the past five years.
The Singapore Sport Council, National Council of Social Service and National Kidney Foundation are among the beneficiaries of Singapore Pools. Another beneficiary is the Singapore Zoological Gardens and the Night Safari. The donations they receive from Singapore Pools are used to maintain the zoo. The organization has also reserved some funds for the breeding of endangered species.
Perhaps it is the ultimate irony that despite the existence of illegal gambling, the only legal lottery operator in Singapore, Singapore Pools, donates so much to charity.