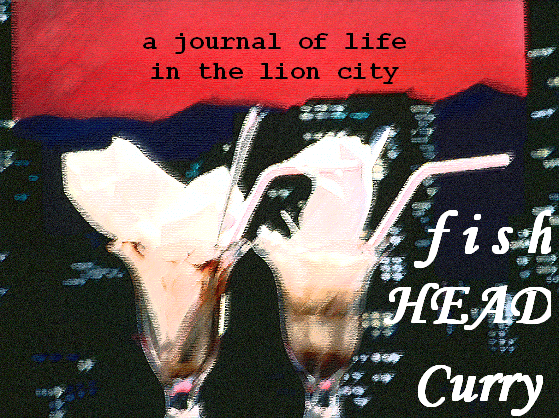 (un)fair practices
Are employers taking advantage of staff and job seekers during the recession?
by Angeline Tan
In recent years, the economy in Singapore has not performed well. And it was directly affected by the terrorist attacks on the World Trade Centre in United States on 11th September 2001. Many Singapore businesses which had invested in America suffered huge losses.
During this economic crisis, companies are not the only ones greatly affected. The number of jobs available has been reduced as well. Retrenchment thus comes into the picture as employers have to cut costs to maintain their businesses.
Retrenchment has, unfortunately, become trendy.
Many people have been victims irregardless of the number of years of service in their companies. Staff spared from retrenchment were given more work and their salaries were reduced. Hence, this has increased the number of jobseekers.
However, not many jobs have been created to fulfill the requirements of these jobseekers.
Is the economy doing so badly that companies are forced to practice retrenchment or is there something more sinister? Are these companies just taking advantage of the situation?
Sherrie Pang, 23, who has been spared from the axe, said that many of her colleagues were retrenched after September 11th. Because her company is American-based, business dropped and the workload from retrenched staff was reassigned to other employees still with the company, so as to cut the costs incurred in employing new staff.
Although the workload has been increased as much as three times, her company did not increase her pay. Instead it was decreased by 5%.
Sherrie felt it was unfair that her company was handling the situation in such a way. So much so that she decided to look for a new job.
However, because of the recession, she could not get a better offer as most companies in Singapore are not doing well. Some said they would employ a new staff member with working experience but offering a lower salary.
With her working experience, Sherrie felt that she should be offered a higher salary. After going through this situation, she felt that employers are taking advantage of staff and she hopes that the economy will recover soon.
Gerine Goh, 26, who has been retrenched and received no monetary compensation from her company, feels differently. Her company came up with an idea to find a similar job for their retrenched staff.
Not only is the job scope similar, she is also getting the same pay as well. After leaving her company, she immediately joined the new company as a replacement job for the time being.
Even though Gerine's new working environment is far from her house and inconvenient, she was grateful that her old company immediately got her a new job. She expressed the view that not all employers take advantage of staff during a recession.
Kenny Chua, 25, is a graduate who completed his degree course three months ago and has been seeking a job for the past 2 months.
Most of the jobs were introduced by job agencies but none of the interviews he went for was successful. The feedback from the employers was that he had no working experience and the pay he asked for was too much.
Kenny felt that what he asked for in terms of salary was reasonable.
However, one company was only willingly to pay him about S$1,500 per month. This made him rather disappointed.
Kenny said that companies should know what he is asking for because his asking salary was stated in his resume.
"If they can't agree with my asking salary, they should not have invited me to the interviews, and they were wasting my time."
Kenny admits it is true that he has no working experience but he thought the knowledge that he gained from his course would definitely help in the jobs he applied for, so he saw no reason why the company should be paying so little for a graduate. He said it is pretty obvious that employers are taking advantage of jobseekers.
But the experts aren't so sure.
Angela Chopra, a job consultant from TMP Worldwide agency, revealed that the number of jobseekers has increased but there was a drop in employment opportunities last year.
Due to the downturn, retrenchments and downsizing have both increased the job seekers pool and headcount freezes have reduced the number of available opportunities.
Angela disagreed with the view that employers are taking advantage of jobseekers during these tough times. She explained that some employers are forced to cut costs to reduce losses by way of salary cuts which they may consider doing instead of retrenching staff.
As for jobseekers, she said that employers particularly focus on staff who can add value and are versatile. "When it comes to salary," Angela explains, "it is usually how the jobseekers present themselves to employers and it also depends if he is worth the salary he is asking for."
Research is the key to finding appropriate job openings, targeting the best possible employers and performing well when you go to job interviews.
One job agency advises those who are currently in secure jobs not to move except for genuine career advancement opportunities - not just for the sake of moving.
For jobseekers, they may consider short-term contractual work so as to gain some working experience before moving on to a permanent job.
Ensure your resume is tailored to the job you are applying for. Work with experienced recruiters and give them a clear account of your background, experience and strengths and what kind of roles you will consider. With these pieces of advice, jobseekers will have a greater chance of getting a job during these bad times.